Several panel options are available through EmpowerSLC Solar. The panel choices range in price, efficiency, and appearance, providing you with options that best fit your budget and your home. The prices below include permitting fees, net meter fees, engineering assessments, 25-year product and craftsmanship warranties, and lifetime monitoring.
Solar Panels
Option 1
Jinko 315 Eagle HC Black on Black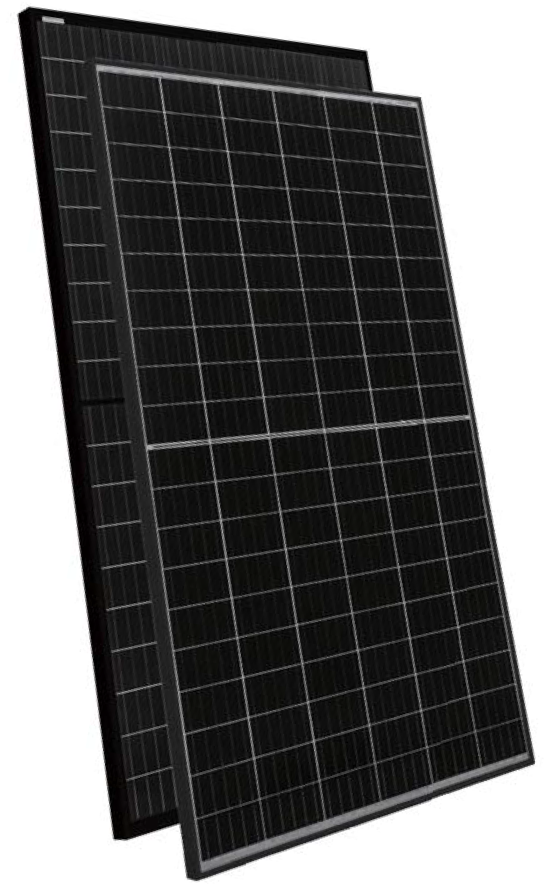 For only $2.55/watt, Option 1 offers great technology at a low price. Jinko is a member of the "Silicon Module Super League". What does that mean for customers? You have the choice of a great panel at a great price, from the world's largest solar panel manufacturer! For the customer looking for the best price on a solar array, this is a great entry point into producing renewable energy for the lowest cost-per-watt possible.
Option 2
Panasonic HIT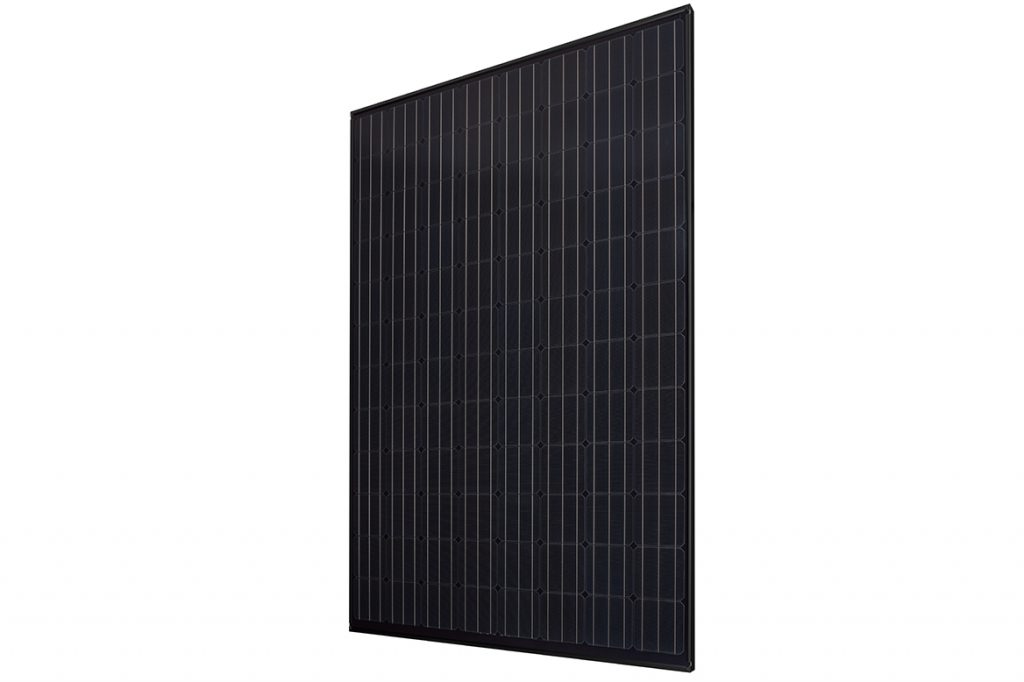 Option 2 has several options for size and price to meet customer needs. The Panasonic options include a 325 watt black panel with white backing paper for $2.70/watt, a 325 watt black panel with black backing paper for $2.80/watt, and a 330 watt black panel with white backing for $2.80/watt. Panasonic has a world-class reputation for quality electronics, and their solar panels are no exception. With a best-in-class warranty of 25 years on product, power, and workmanship (a.k.a. a 25/25/25 warranty), this is an outstanding choice for all homeowners concerned with aesthetics and longevity. Panasonic HIT Modules boast the lowest degradation rate of any panel in the world. Most panel manufacturers guarantee around 80%, but Panasonic guarantees over 90% efficiency at the end of warranty period. Higher efficiency in high temperatures is another great feature for our local climate to beat the Utah summer heat, a great choice for the customer looking for a quality product from a reputable manufacturer.
Option 3
Solaria Power XT 360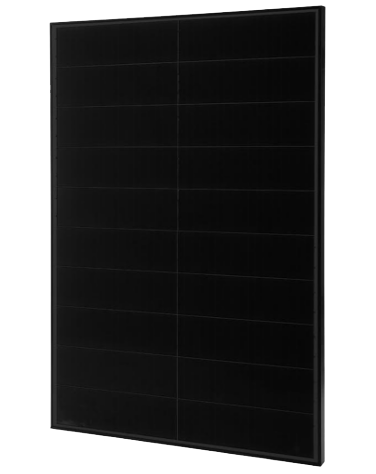 Option 3 is the panel with the best appearance with fewer gaps between the solar cells for a more even-looking surface. This panel also works best in conditions with partial shading, and is available for $2.90/watt. Solaria panels are a patented "shingled" construction allowing for maximum solar cell coverage of the panel's face. The special design also allows for higher function in shaded conditions, due to having more independent sections of cells within the module. Unrivaled aesthetic appearance and top-of-the-line efficiency make Solaria an excellent premium choice.
Included Services
Auric Energy is offering the following services to EmpowerSLC Solar participants. These services come at no additional cost, and are included in the price estimates above.
25 Year Craftsmanship Warranty
Lifetime system monitoring
Net Metering Application and paperwork
Systems with multiple arrays
System Production Monitoring with homes that have internet
Utah State tax credit and TC-40 application
Customer Support
Other Products
Auric Energy is also offering the following optional add-ons for your solar system:
| | |
| --- | --- |
| Product | Price |
| Consumption Monitoring | $750 |
| Cell Card (for customers without internet access that want monitoring) | $550 |
| Battery Back-Up | Quote needed |
| Level 2 EVSE and installation | $1,500 |
| Attic Insulation | $1,200 + $1.25/(Total square feet – 1,100 square feet) |
| Attic Fan | $400 |
| NEST Pro Thermostat | $300 |
Additional Customization
Some homes may require additional customization based off their unique conditions:
| | |
| --- | --- |
| Customization | Price |
| Pole or Ground Mount | $.60/watt |
| Tile Roof | $0.25/watt |
| Flat Roof | $0.20/watt |
| Service Upgrade (100A) | $1,500 |
| Service Upgrade (200A) | $2,000 |
| Sub-panel Upgrade (100A) | $1,400 |
| Sub-panel Upgrade (200A) | $1,650 |
| New Sub-Panel (100A) | $1,200 |
| New Sub-Panel (200A) | $1,300 |
| Trenching | $15/foot |